TWIST
» Individual Work » 2015 Fall » Animation & Interaction Design
A fun experiment of the action--twist, with multiple materials on the same physical structure and a by-product music video. The physical "toy" consists of a sender, the black cone, and a receiver, the white cone.
Main Tools
After Effects | Arduino | Bluetooth | Stepper Motor
BASIC MODEL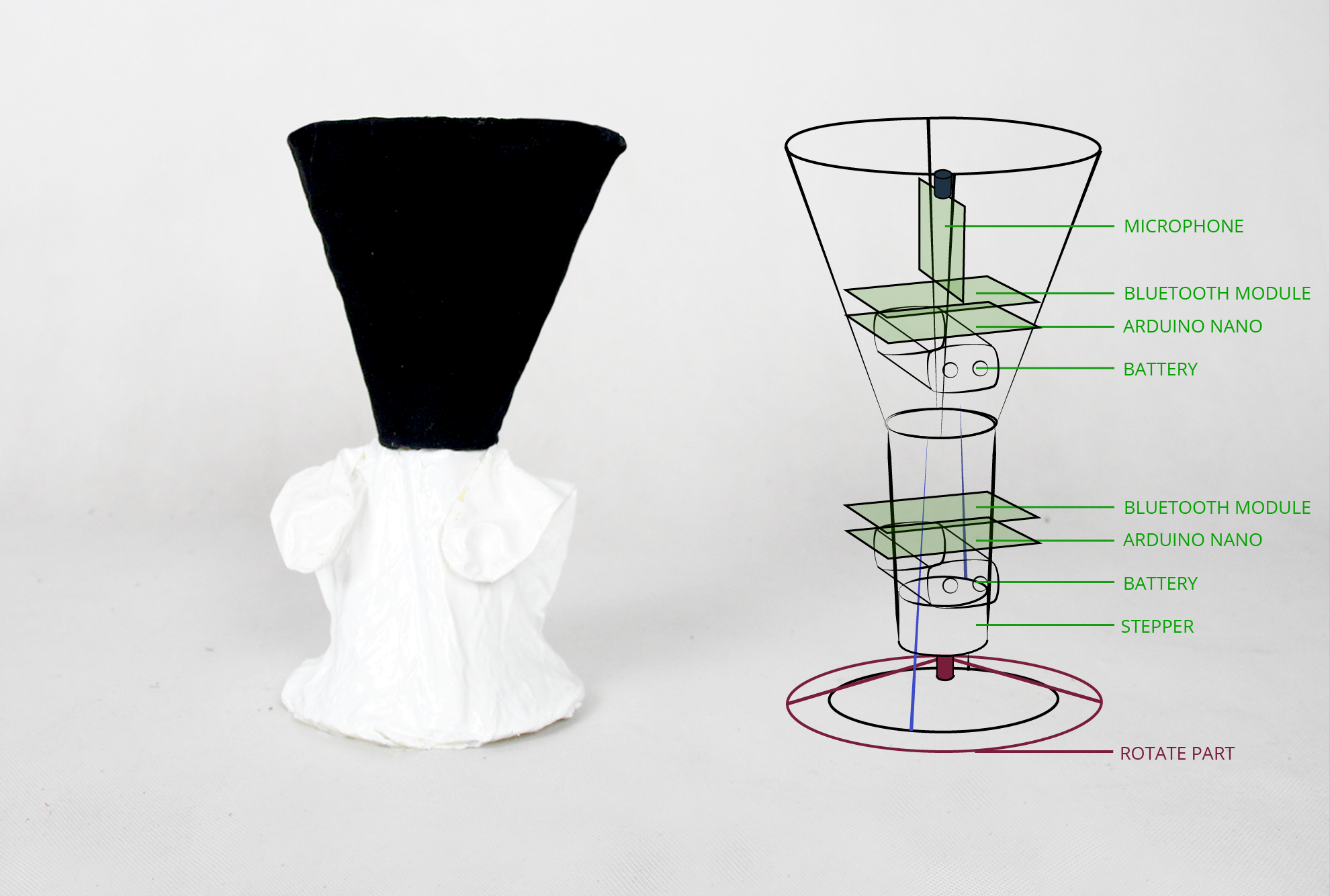 In the basic version, the skeleton is simply made of steel wires and covered by a pair of white gloves. When people blow or sing to the sender from meters away, the receiver will twist according to strength and notes. The receiver can stay different poses in its "dance". It feels like that the glove cover possesses human emotions and characters.
MORE POSSIBILITIES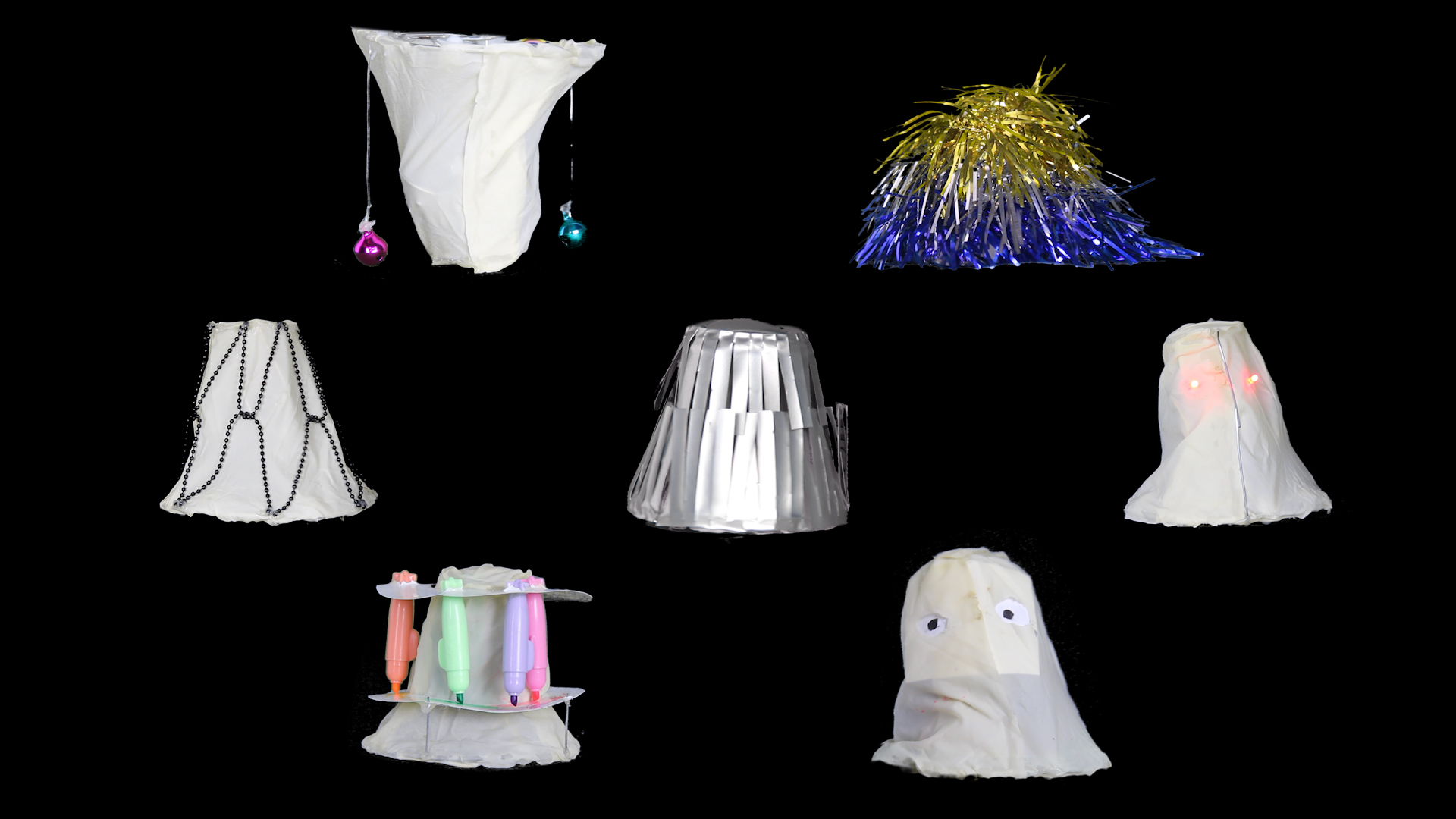 Different materials have been explored as the cover after the basic version. They show more possibilities of the model by creating interesting effects including sound, color and light.
Making Process