Getting In or Getting Out: College Admissions
» Teamwork @ EdLab » Role in the project: Main designer & Fabrication

» 2019 June - September » Exhibited @ Everett Cafe & Offit Gallery, Teachers College Columbia University
The project, which focuses on the college admissions process and asks the audiences to rethink the goal of higher education, was initially designed for "The Everett News Cafe Book Collections" display, a themed book display curated by Gotesman Library staffs. Inspired by board games "Chutes and Ladders", "Candy Land" and "Game of Life", a new board game with three life paths and multiple character choices was designed to present the subject in an engaging way and to bring people together to start conversations.

It was afterwards adjusted and exhibited at Offit Gallery, Teachers College as a part of the library innovative design showcase.
Main Tools
Graphic Design | Magnets | Handcraft | Lasercutting
Design Process

The admission conditions, the process of collecting materials, and the different types of efforts people put into the college admission process reminded me of board games.

There are three starting points and paths in this new game, "Family made a donation", " Impressive extracurriculars", and "Work hard on score, research and paper", representing by yellow/orange , red/purple, and green/blue colors. It will be randomly decided by the first round spin number which also reflect the real life - you can't control where you were born.

Meanwhile, random events are embedded in the paths, like "You forgot to save your paper", or "Your family donation is found illegal", which may completely change the game path.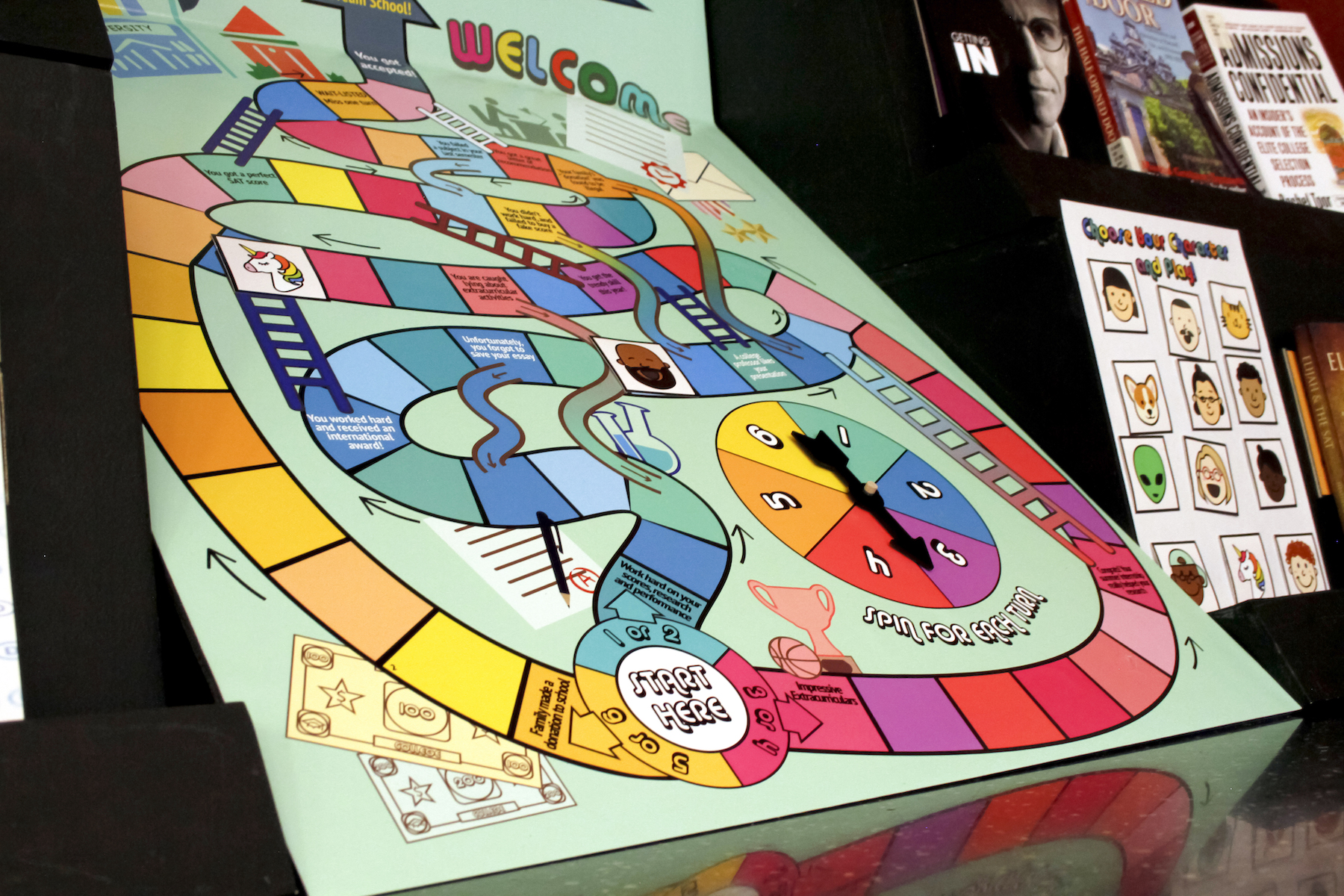 The Board game on display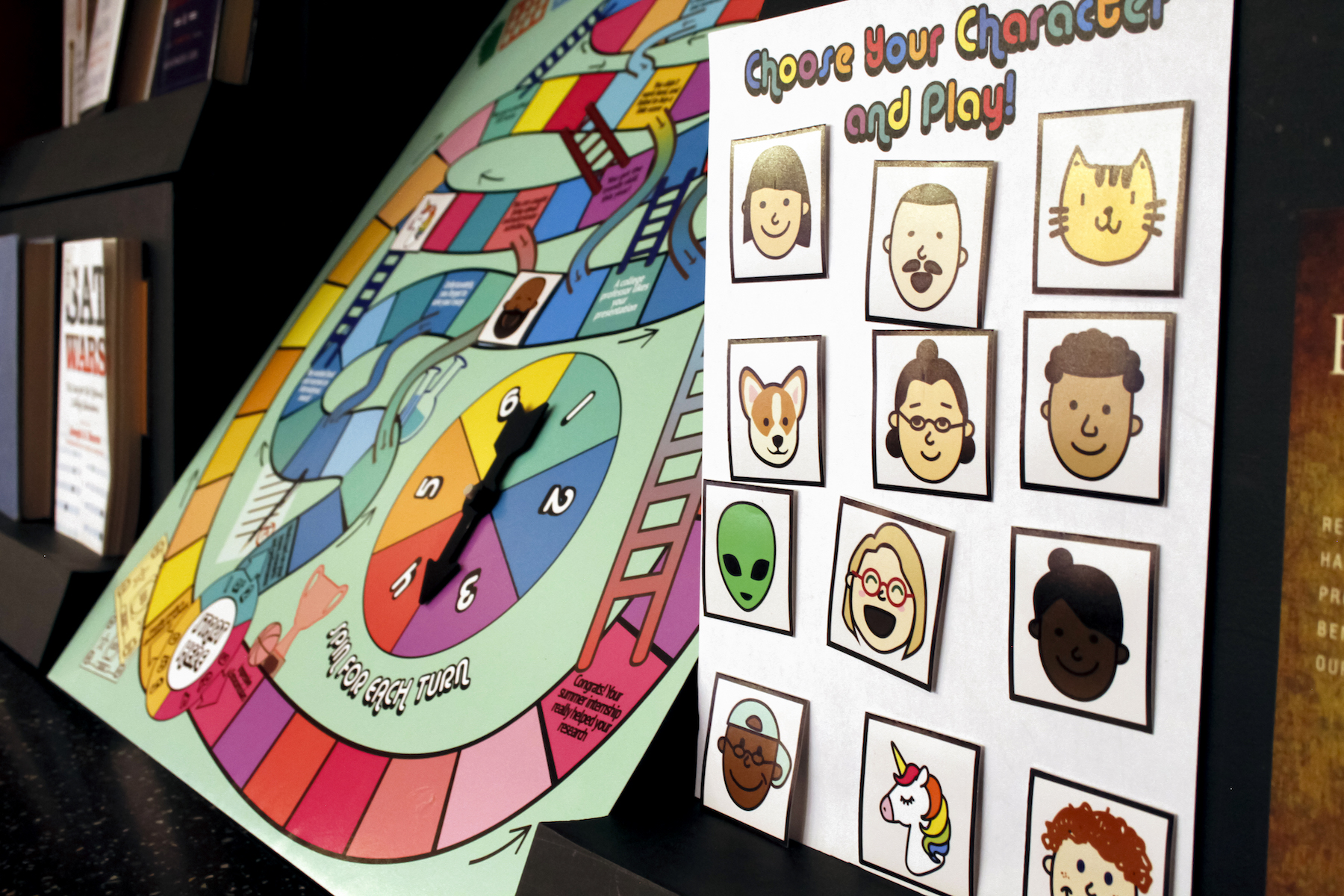 Characters were designed to make people feel more represented
Design for different spaces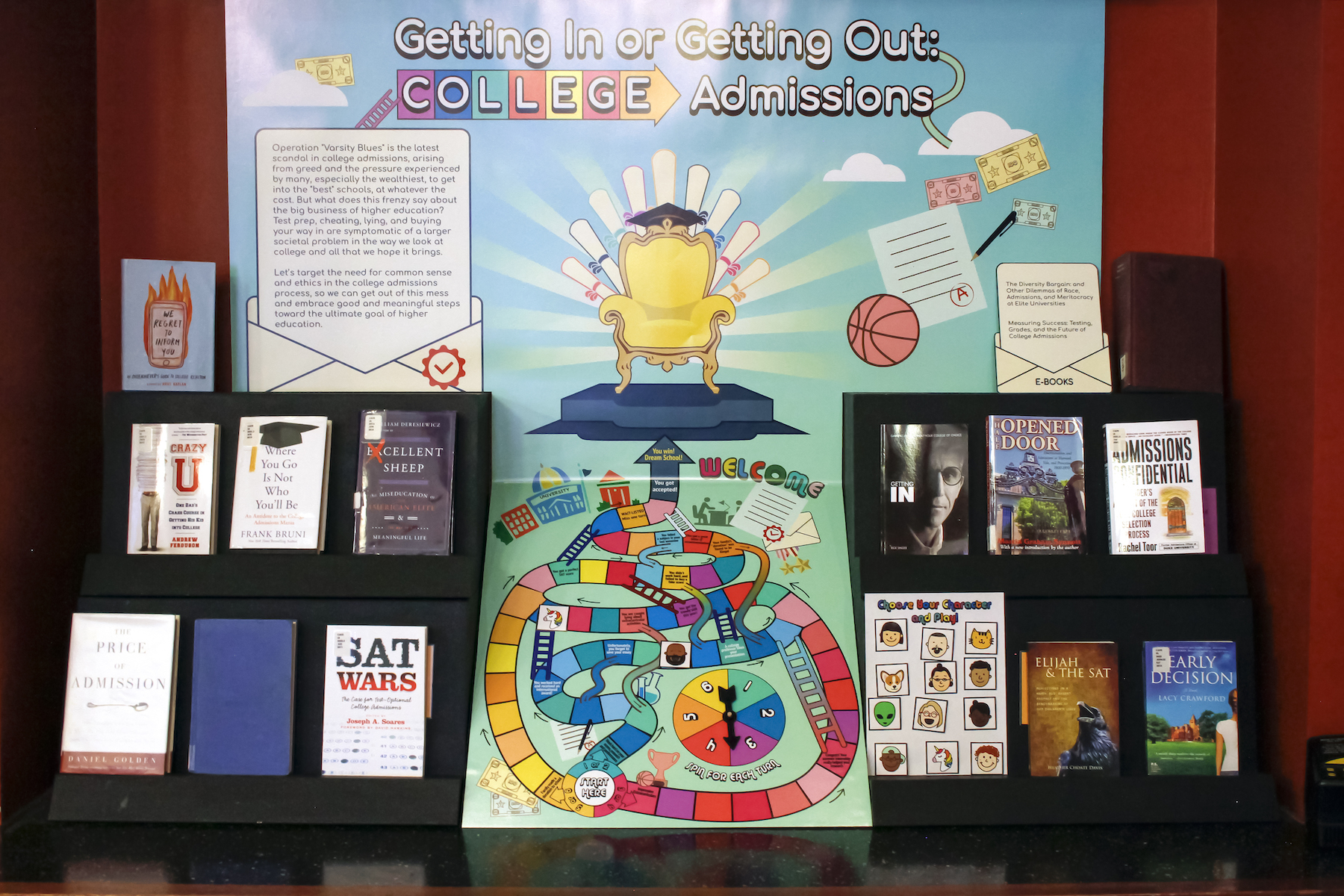 Displayed at "The Everett News Cafe Book Collections"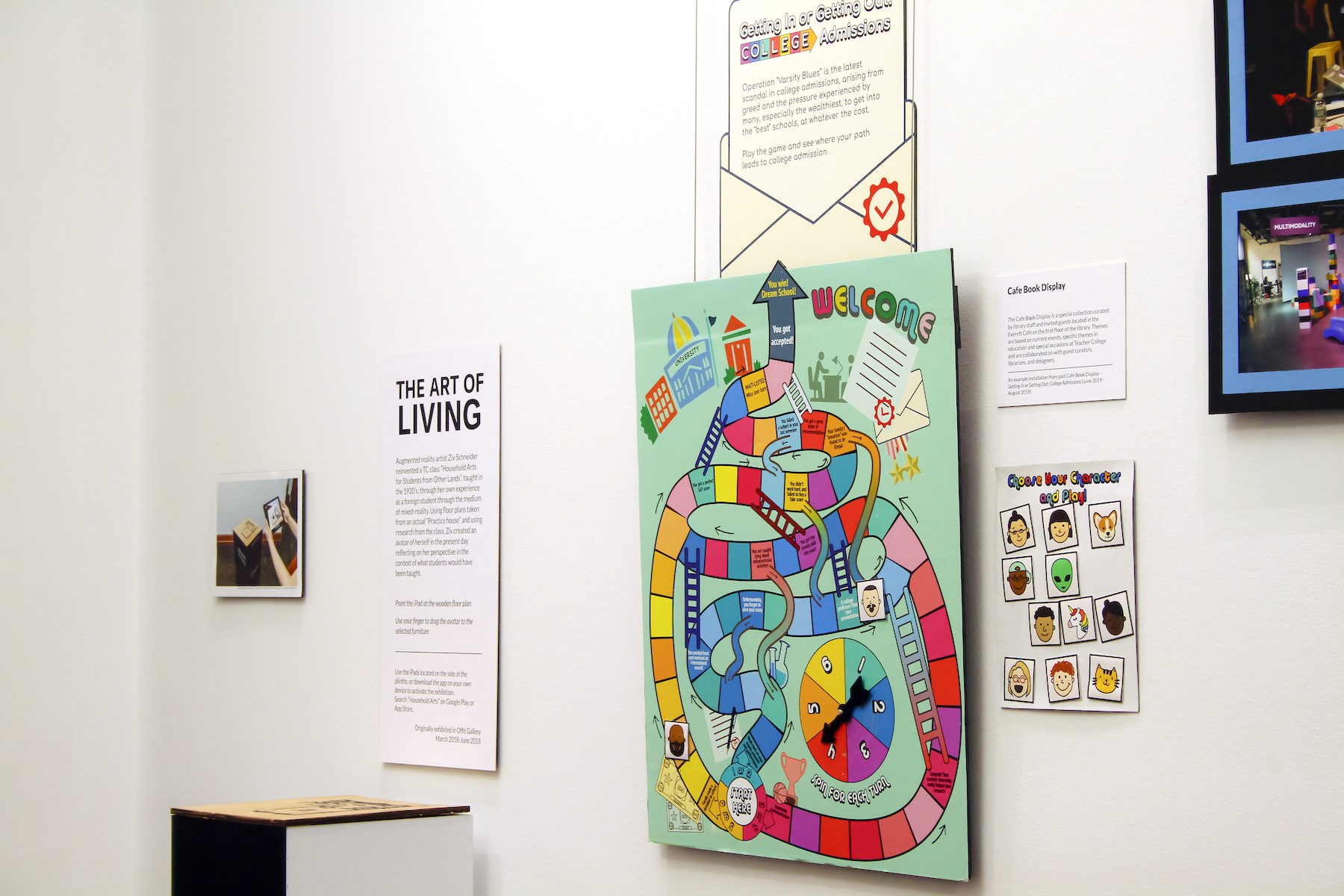 Displayed at Offit Gallery Exhibit